CONNIE WILLIS & CHRISTOPHER BARZAK IN SEATTLE
"I GREW IT FROM A BEAN":
STORYTELLING FROM INSPIRATION TO IMPLEMENTATION
Friday, June 27, 2014 from 12:00 p.m. to 5:00 p.m.
Sunday, June 29, 2014 from 10:00 a.m. to 4:00 p.m.
In 1972, writer Gene Wolfe dedicated The Fifth Head of Cerberus to editor Damon Knight,
"who one well-remembered June evening in 1966 grew me from a bean".
DAY ONE: CHRISTOPHER BARZAK: RESOURCES FOR THE IMAGINATION
Where do you get your ideas? Sometimes the hardest stage for writers is finding inspiring story concepts to work with. The first half of this workshop begins by exploring multiple ways to access story concepts that only you can write. From genre retellings of classic stories, to setting as a source of place-specific plot, to sourcing from the personal without being autobiographical, Christopher Barzak will help you to access rich and original ideas.
DAY TWO: CONNIE WILLIS: FROM PREMISE TO PROSE
Getting an idea for a story can sometimes be the easy part.  (And even if it isn't, Christopher will have given you lots of advice on how to do that during his workshop.)  But now you've got to somehow get from great idea to great story, and that can be a lot more complicated. Connie Willis will show you how it's done, with suggestions for coming up with characters, the person who should be telling the story, plot, and figuring out what your story is–or should actually be–about.
Writers often rely on those who have gone before them for inspiration and leadership. The somewhat magical origin story of Wolfe's creation as a writer obscures the complicated process of inspiration. A writer is not born full-fledged, mid-career — and a story isn't born ready for publication, though mid-rewrite, many frustrated authors have wished it was. How does one cultivate that initial kernel of inspiration? Experienced writers Connie Willis and Christopher Barzak will help you answer that question.
The workshops will bookend the Locus Awards weekend in Seattle, WA. For more details about the additional events and ticketing, visit the Locus Awards Weekend site. Workshop location and other details will be emailed after registration. Location is in Seattle, WA, near the Locus Awards site. Additional questions? Please e-mail Locus.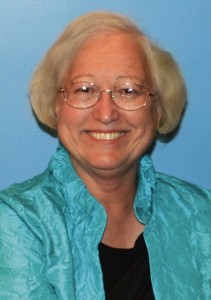 Connie Willis is the critically acclaimed author of Doomsday Book, Passage, To Say Nothing of the Dog and Bellwether. Connie has been awarded eleven Hugo Awards, eleven Locus Awards and six Nebula Awards. Her stories have an epic feel to them and range from laugh out loud funny to deadly serious. Her keen observations illuminate the humor, love, and redemption found in both the comic and the tragic. Celebrated as a humorist with spot-on comic timing, she also uses her fiction to examine larger questions: the nature of God, the persistence of suffering and loss, and the role of love and redemption.
Willis most recently won a Hugo Award for her books Blackout and All Clear (August 2011). She was inducted to the Science Fiction Museum and Science Fiction Hall of Fame in 2009 and received the Damon Knight Memorial Grand Master Award in 2011.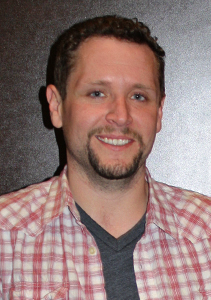 Christopher Barzak grew up in rural Ohio, went to university in a decaying post-industrial city in Ohio, and has lived in a Southern California beach town, the capital of Michigan, and in the suburbs of Tokyo, Japan, where he taught English in rural elementary and middle schools. His stories have appeared in many venues, including Nerve, The Year's Best Fantasy and Horror, Teeth, Interfictions, Asimov's, and Lady Churchill's Rosebud Wristlet. His first novel, One for Sorrow (2007) won the Crawford Award. One for Sorrow was produced as the feature film Jamie Marks is Dead by director Carter Smith for Verisimilitude Films, starring Liv Tyler, Judy Greer, Cameron Monaghan, Noah Silver, and Morgan Saylor. The film debuted at the 2014 Sundance Film Festival. Barzak's second novel, The Love We Share Without Knowing, is set in a magical realist modern Japan, and was a finalist for the Nebula and the James Tiptree Jr. Award.  He is also the co-editor of Interfictions 2, and has done Japanese-English translation on Kant: For Eternal Peace, a peace theory book published in Japan for Japanese teens. He has two collections out from Aqueduct (2012) and Lethe (2013). Third novel Wonders of the Invisible World is forthcoming from Knopf in 2015. He lives in Youngstown, Ohio, where he teaches fiction writing in the Northeast Ohio MFA program at Youngstown State University.