LOCUS WRITERS WORKSHOP 2015 WITH CONNIE WILLIS & DARYL GREGORY
"PLEASE DON'T KISS THE BEARS": HOW TO CREATE COMPELLING CHARACTERS & RUIN THEIR LIVES
Join award-winning authors Connie Willis and Daryl Gregory for a two-day intensive writing workshop held in Seattle this June. The workshops will bookend the Locus Awards weekend. 
Friday, June 26, 2015, 12:00 p.m. to 5:00 p.m.
Sunday, June 28, 2015, 10:00 a.m. to 4:00 p.m.
Experienced authors Connie Willis and Daryl Gregory will offer tips and tricks on how to sharpen up your characterizations and use character motivation to drive your plots.
DAY ONE: DARYL GREGORY: RUNNING FROM BEARS
Daryl Gregory's old acting teacher once told him that you can't run from a bear—you can only run to what's going to save you: the tree, the shotgun, or that spot just past your slower brother Louie. In this workshop you'll learn how to create compelling stories by focusing on the essence of drama: characters who want something specific, and don't get it until the end (if then). Through exercises and discussion you'll learn practical techniques for creating dynamic plots, believable characters, and scenes that matter.
DAY TWO: CONNIE WILLIS: "HE WAS BRAVE, CLEAN, REVERENT, AND A DARN GOOD KISSER." NO, NO, NO!
There are much better ways to describe character than adjectives, like for instance, dialogue, action, shanghaiing other characters to do the dirty work, shanghaiing the plot to do the dirty work, and dropping clues for the reader to find. Connie Willis will discuss all of them, show you how to incorporate them into your story, and tell you what techniques NOT to use.
For more details about the Locus Awards events, ticketed separately, visit the Locus Awards Weekend site. Workshop location and other details will be emailed after registration. Location is in Seattle, WA, near the Locus Awards. Additional questions? Please e-mail Locus.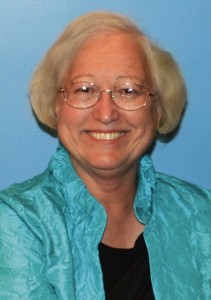 Connie Willis is the critically acclaimed author of Doomsday Book, Passage, To Say Nothing of the Dog and Bellwether. Willis has been awarded eleven Hugo Awards, eleven Locus Awards and six Nebula Awards. Her stories have an epic feel to them and range from laugh out loud funny to deadly serious. Her keen observations illuminate the humor, love, and redemption found in both the comic and the tragic. Celebrated as a humorist with spot-on comic timing, she also uses her fiction to examine larger questions: the nature of God, the persistence of suffering and loss, and the role of love and redemption. Willis most recently won a Hugo Award for her books Blackout and All Clear (August 2011).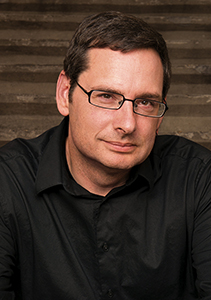 She was inducted to the Science Fiction Museum and Science Fiction Hall of Fame in 2009 and received the Damon Knight Memorial Grand Master Award in 2011.
Daryl Gregory is an award-winning writer of genre-mixing novels, stories, and comics. Recent works include 2014 novel Afterparty and the novella We Are All Completely Fine. Lovecraftian YA Harrison Squared is forthcoming from Tor in March 2015. His first novel, Pandemonium, won the Crawford Award and was nominated for a World Fantasy Award. His other novels include the Philip K. Dick award finalist The Devil's Alphabet and Raising Stony Mayhall, which was named one of the best books of the year by Library Journal. Many of his short stories are collected in Unpossible and Other Stories, which was named one of the best books of 2011 by Publishers Weekly. His comics work includes Legenderry: Green Hornet, the Planet of the Apes series, and Dracula: The Company of Monsters series (co-written with Kurt Busiek). He lives in State College, PA, where he writes programming code in the morning, prose in the afternoons, and comics at night.