LOCUS WRITERS WORKSHOP 2017 WITH CONNIE WILLIS & CARRIE VAUGHN
Join award-winning authors Connie Willis and Carrie Vaughn
for a two-day intensive writing workshop held in Seattle this June.
The workshops will bookend the Locus Awards weekend.
Friday, June 23, 2017, 10:00 a.m. to 4:00 p.m.
Sunday, June 25, 2017, 10:00 a.m. to 4:00 p.m.
Check back here soon for more details about the workshop topics! For more information about the Locus Awards events, ticketed separately, visit the Locus Awards Weekend site. Workshop location and other details will be emailed after registration. Location is in Seattle, WA, near the Locus Awards. Additional questions? Please e-mail Locus.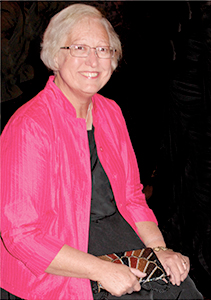 Connie Willis is the critically acclaimed author of Doomsday Book, Passage, To Say Nothing of the Dog and Bellwether. Willis has been awarded eleven Hugo Awards, eleven Locus Awards and six Nebula Awards. Her stories have an epic feel to them and range from laugh out loud funny to deadly serious. Her keen observations illuminate the humor, love, and redemption found in both the comic and the tragic. Celebrated as a humorist with spot-on comic timing, she also uses her fiction to examine larger questions: the nature of God, the persistence of suffering and loss, and the role of love and redemption. Willis most recently won a Hugo Award for her books Blackout and All Clear (August 2011). She was inducted to the Science Fiction Museum and Science Fiction Hall of Fame in 2009 and received the Damon Knight Memorial Grand Master Award in 2011.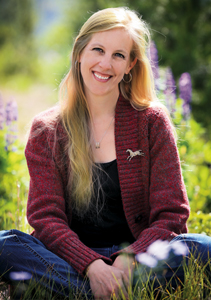 Carrie Vaughn is the New York Times bestselling author of more than twenty novels and over eighty short stories. She's best known for the Kitty Norville urban fantasy series about a werewolf who hosts a talk radio advice show for supernatural beings – the series includes fourteen novels and a collection of short stories – and the superhero novels in the Golden Age saga. She's a contributor to the Wild Cards series of shared-world novels edited by George R.R. Martin, and also writes the Harry and Marlowe steampunk short stories about an alternate nineteenth century that makes use of alien technology. She has a masters degree in English lit, graduated from the Odyssey Fantasy Writing Workshop in 1998, and returned to the workshop as Writer in Residence in 2009. She has been nominated for the Hugo Award, various RT Reviewer Choice Awards – winning for Best First Mystery for Kitty and The Midnight Hour – and won the 2011 WSFA Small Press award for best short story for "Amaryllis."